Therapy with a System
Demographic change shows that our population is getting older and older. The already high demand for geriatric treatment will therefore continue to increase, but at the same time the therapeutic and financial resources for good care are dwindling. The core of every care is the restoration of long-term and maximal independence as well as mobility of older people. This challenge can only be met with an increase in quality, not quantity. Efficiency, effectiveness and sustainability of therapy are the variables that need to be regulated.
The result – the health status of the patient – is the measure by which medical-therapeutic quality across all sectors must be assessed.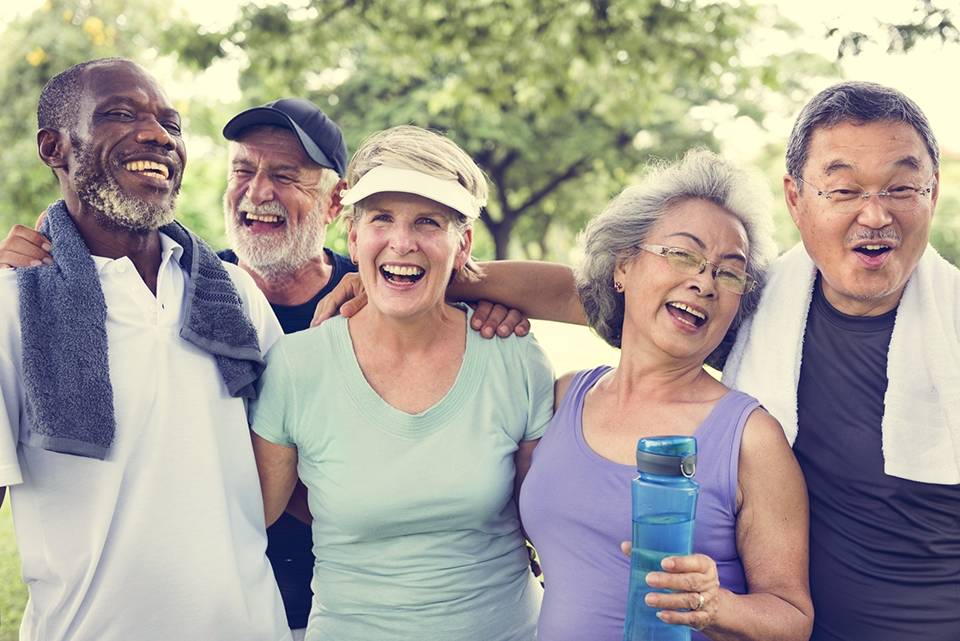 In cooperation with our partner, inoges Holding GmbH, we have developed an assistive motion analysis system that is to be used in everyday therapeutic practice and to contribute to health advancement.
Smart Ways in Geriatric and Orthopedic Care
How healthy a person is can be seen in his motion dynamics. For orthopedic or geriatric patients, established assessment procedures provide information about the condition of a patient. Individual parameters such as step duration and step frequency are recorded.
With SmartVia we have succeeded in capturing the movement of a patient in their entirety by means of textile integrated sensors. Individual movement parameters of the lower musculoskeletal system are set in manifold relation to each other and provide information about symmetry, regularity and harmony of movement. These variables allow a holistic, objective assessment of the patient's state of health and help doctors and therapists in their daily work.
SmartVia is a simple application that can be integrated into the therapy process without additional effort. It informs all participants – patient, doctor, therapist and funding agencies – objectively and expediently about advances in the course of treatment and thus forms a valuable basis for further follow-up.
In the future, SmartVia will also serve to record therapy performance and results, thereby also contributing to a basis for more effective treatment models, because the therapy is increasingly geared to the needs of the individual and not only to the structural specifications of the funding agencies. Proof of objectively successful results also gives us the opportunity to discuss innovative and quality-oriented remuneration models with funding agencies.
SmartVia in Action
salvea, a network of state-of-the-art rehabilitation centers and the umbrella brand of inoges Holding GmbH, has already deployed SmartVia in the following facilities: